Making-of: Hedgehog's Home From Hedgehog's Home to Hedgehog's Home
Ugly Aesthetics and Interactive Animation
《Hedgehog's Home》Nov 4th 14:50〜 Theater2
《Ugly》Nov 4th 17:00〜 Theater2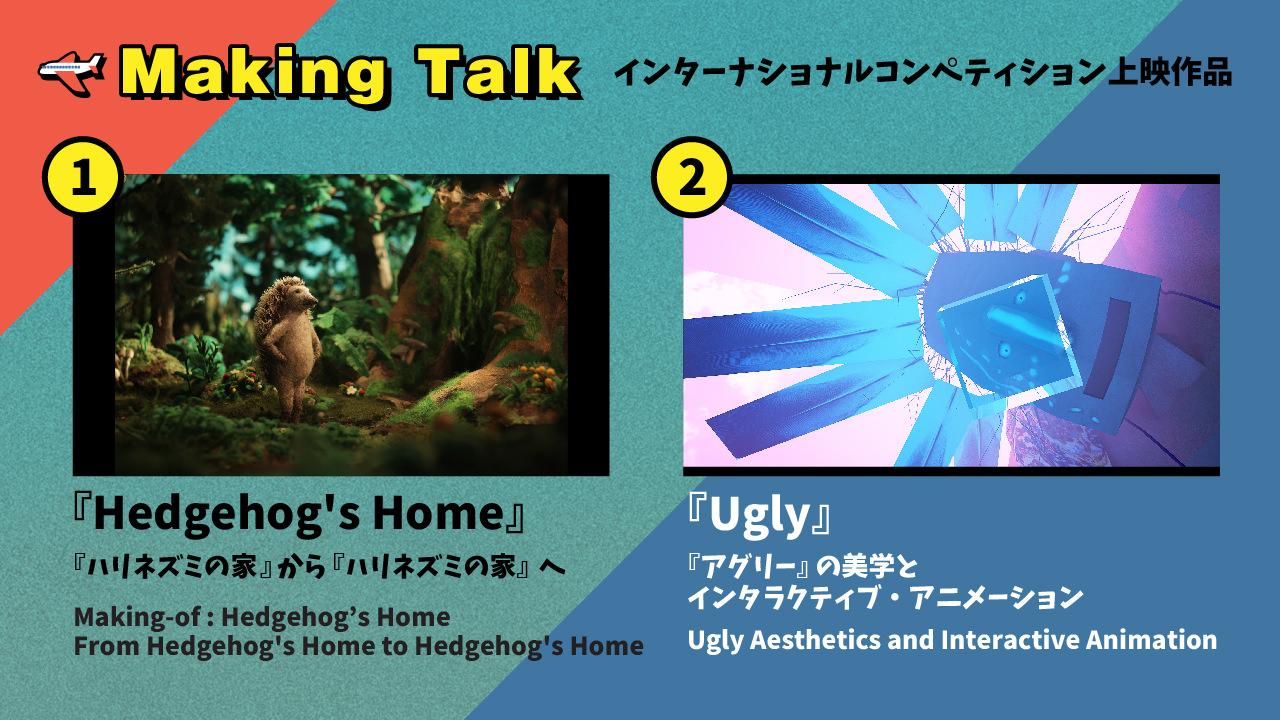 Eva Cvijanovic discusses the process of making of her latest film, Hedgehog's Home with the National Film Board of Canada and Bonobostudio (Croatia). She elaborates on how she came to adapt her favorite childhood story into a stop-motion film for the big and small; From the early stages of production, the choice of technique and design, through the challenges of sculpting and animating felt, and the joys of creating a forest world that feeds the imagination. This is an in-depth behind-the-scenes look at Eva's attempt to create a film as timeless as the tale that inspired it.
DIRECTOR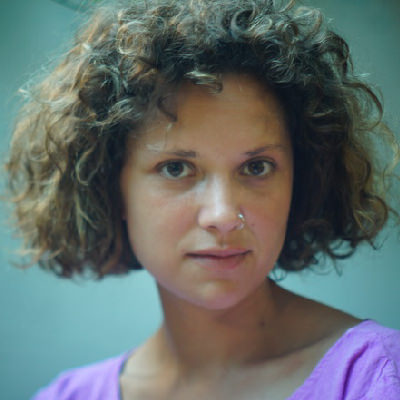 Eva Cvijanović
Eva Cvijanović is an animator and filmmaker focused on the storytelling potential of environments and character. Since graduating from Concordia University, she has produced and directed two independent films (Seasick, 2013, and Once Upon a Many Time, 2010) and was part of the NFB's Hothouse program (The Kiss, 2011). Drawn to the immersive power of the tangible, Eva works with felted wool, watercolour and pastels while being equally fluent in digital media. Eva's experience ranges from working on documentary and puppet films to videogames and more. Her latest venture is Hedgehog's Home, an NFB/Bonobostudio stop-motion short film based on a famous Balkan tale.
guest
INFORMATION
Director:Eva Cvijanović
2017 / Canada, Croatia / 0:10:00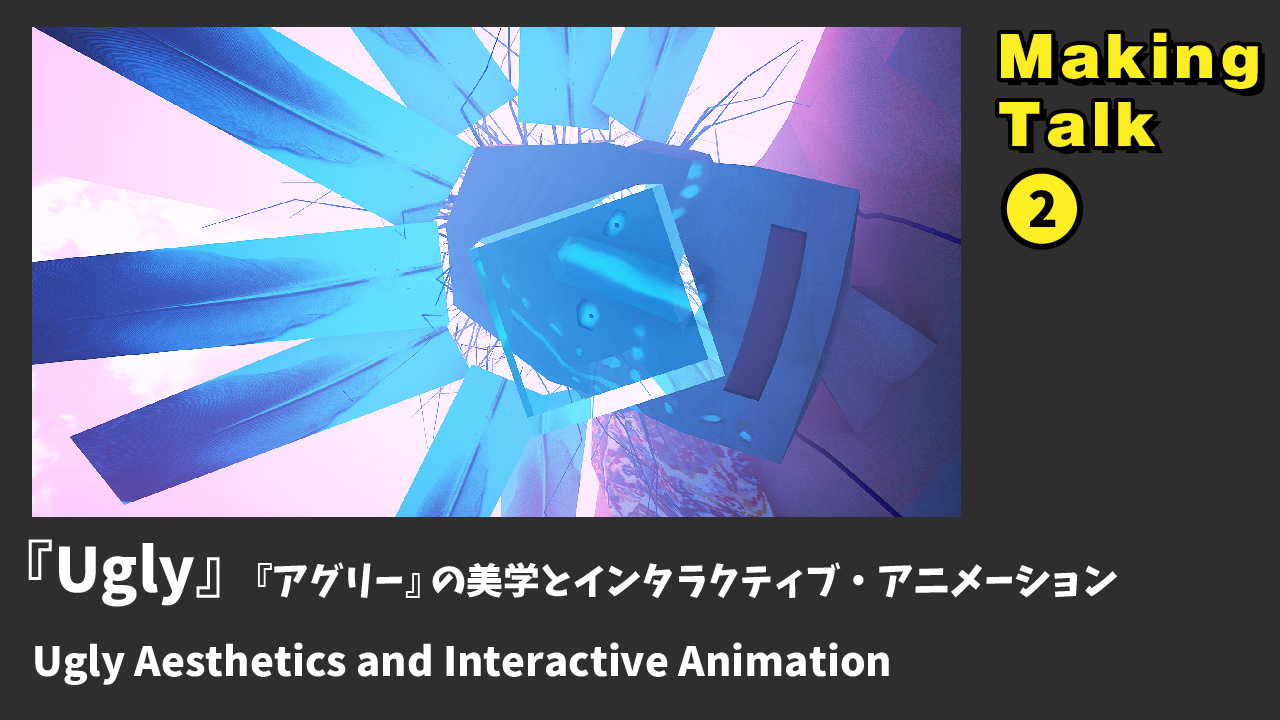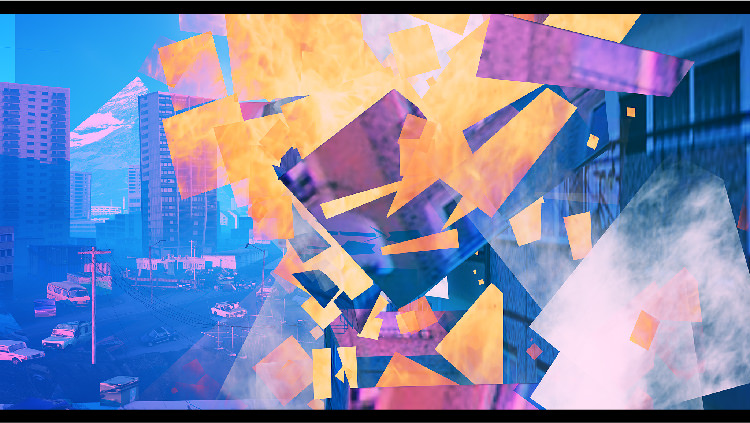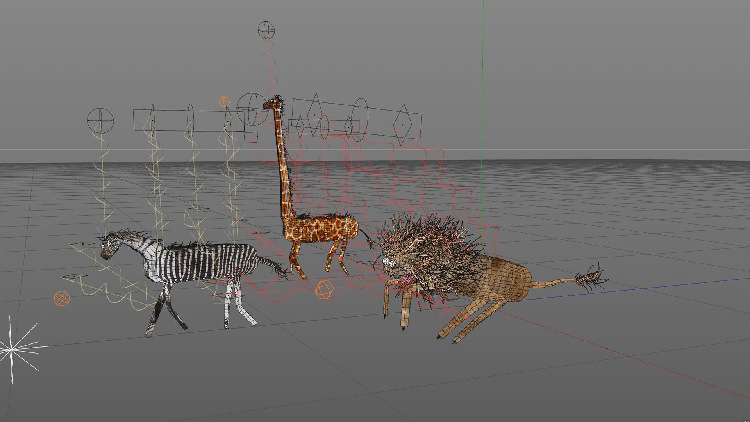 Embracing crude, spontaneous and interactive modelling, texturing and animation methods is the main concept behind Ugly. The talk will focus on the process and development of ideas leading to the final "Ugly" look and approach to animation. Animation in Ugly is a combination of puppeteering and dynamic computer simulation and varies between physically accurate and broken. The Ugly characters are ragdolls built from interconnected dynamic body parts. To enable the characters to interact with the environment, the body parts are fixed to animated controllers via simulated strings. Animating like this feels like real-life filmmaking: Like a real actor, the computer follows the action set by the animator and produces results that are unexpected, realistic, broken and personal.
DIRECTOR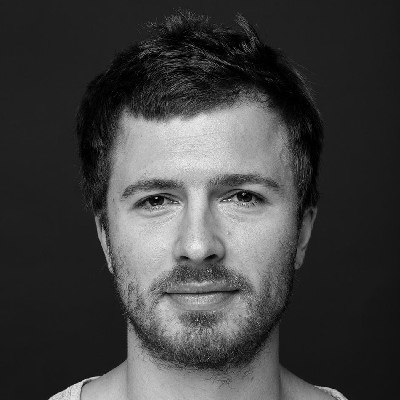 Nikita Diakur
Nikita Diakur is a Russian-born film maker based in Mainz, Germany. He studied Animation at the Royal College of Art in London, where he produced "Fly on the Window" that went on to screen at numerous international film festivals.He is now making short films influenced by rominent internet stories and animated via the process of computer simulation.
guest
INFORMATION
Director:Nikita Diakur
2017 / Germany / 0:11:54