Princess Iron Fan
(Program with National Film Center)
《Princess Iron Fan》Nov 3rd 16:20~ Theater2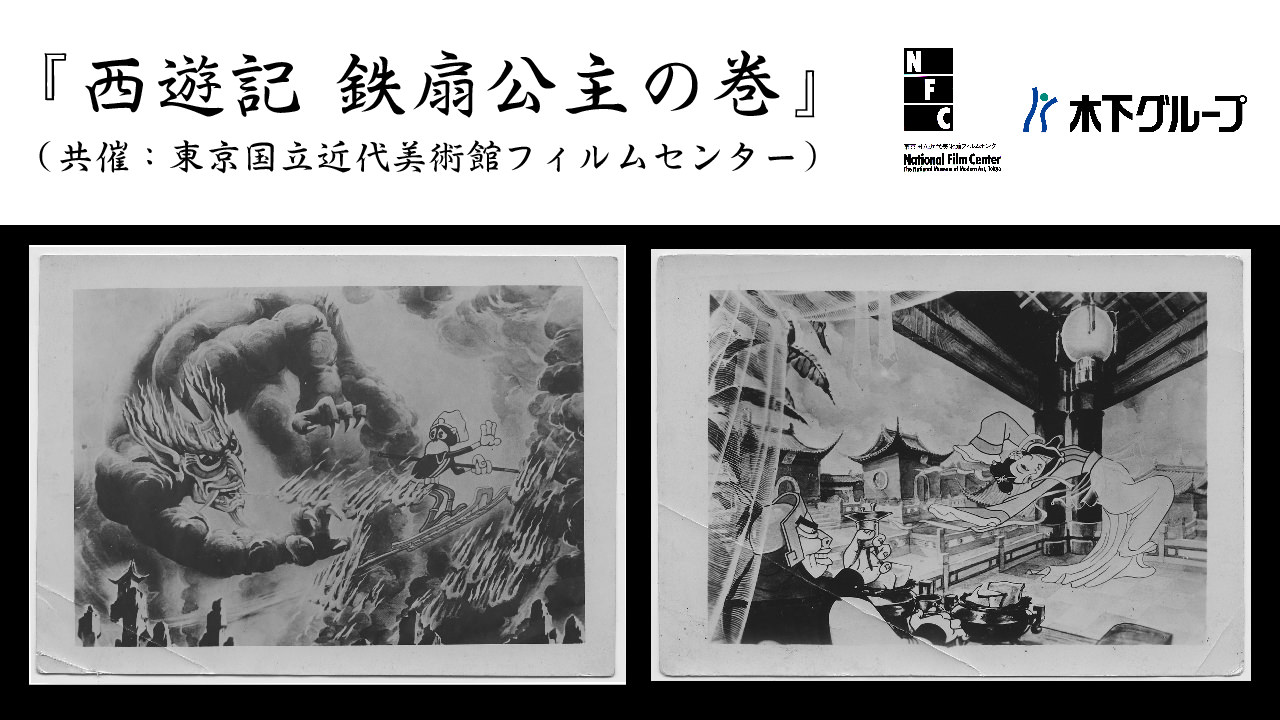 Directed by the Wan Brothers, this is the first feature animation made in Asia. Inspired by Disney's first feature film Snow White and the Seven Dwarf made in 1937 (however, the animation style and humor are close to the Fleisher Brothers), they chose The Journey to the West as the original work, especially focusing on the episode of "Fire Mountain." This film was released in 1941 and became a big hit. In Japan where Disney and Fleischer's feature films were not released due to the wartime, it attracted major attention as the first feature animation work released in Japan. Among the audience, there were Tadahito Mochinaga, who was trying to work on a feature production with Mitsuyo Seo and others, and Tezuka Osamu who was a boy at that time.
Guest
Hidenori Okada (Chief Curator, National Film Center)
Born in 1968 in Aichi Prefecture. As a chief curator working at National Film Center, he is engaged in collection and preservation film prints and other related materials, curation of screening programs, and film education. From 2007, he started a curation of exhibitions. He also writes articles and essays on the film history all over the world. It ranges from academic to general.
guest
INFROMATION
1941, 75min, China, Blu-ray, Japanese Dubbing