BAKUON screening of AKIRA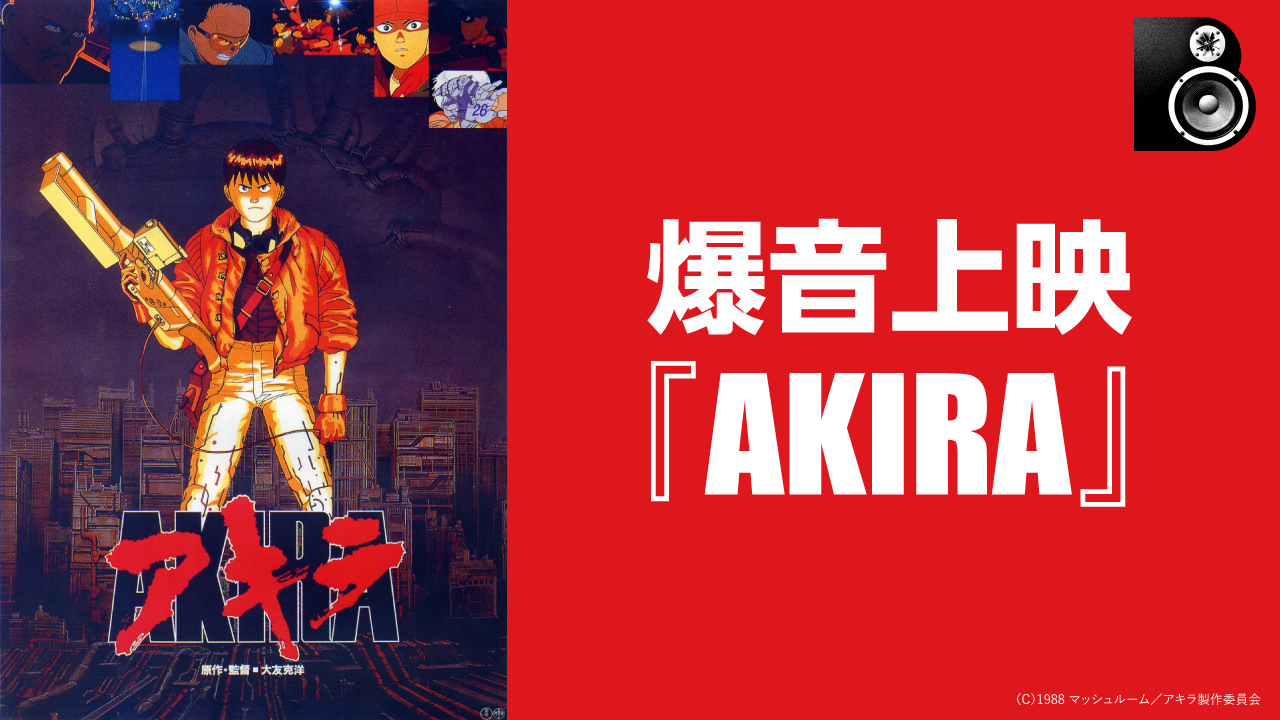 For the first time since the first edition of the festival, BAKUON screening of AKIRA comes back to the airport in 2019, the year when the film was set. This is the rare opportunity to see the film with 35mm film print before the 4K remastered version in 2020 and the new project that just announced this year. Enjoy the city of Neo Tokyo with the exploding sound and stunning visuals.
BAKUON Screening:
A Screening with an Audio System used in Live Concerts

Bakuon (explosive sound) Screening is an experimental way of screening films. It doesn't use the speakers installed in a movie theater; instead, it uses an audio system usually found in live concerts, which is set up especially for the screening.

Powerful and Delicate Sound

With dynamics that cannot be achieved in normal audio settings, Bakuon Screening offers the audience a thrilling experience; after all, a change in sound can even change the way we watch films. During Bakuon Screening, one will be able to listen to the subtlest sounds that you would otherwise miss. It's a perfect combination of powerfulness and delicateness.

Bakuon Means the Best Sound

Bakuon doesn't mean just a loud sound. It is also a way to search for the best sound a film can have, as it attempts to find out where the core of the sound exists, so that the essence of the film can be revealed.
Information
Author,Director:Katsuhiro Otomo 124mins/35mm/1988/Japan
(C)1988 マッシュルーム/アキラ製作委員会