Masterclass Dahee Jeong
"A Dreamer, Being Dreamed"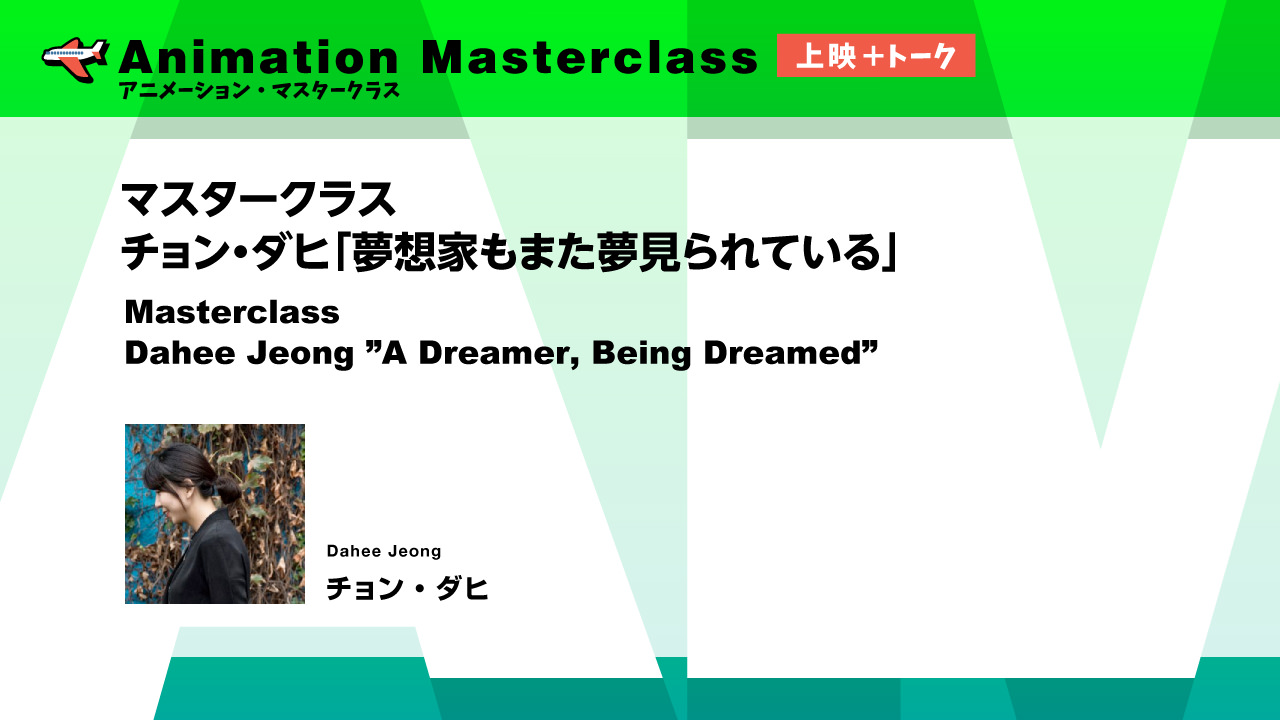 JEONG Dahee's animations are studies about time and space in film. Starting out Dahee was interested in the relationship between the cinematic theater, images on the screen and the audience facing images.

She directed three animations inspired by the concept of 'room': <The Black Room>, <Man on the Chair> and <The Empty>. Dahee also directed <The Hours of Tree>, which deals with immobile trees and floating humans, and <Movements>, featuring characters of various speeds between immobile and mobile.

Dahee talks about her process from idea, through development and final production.
Screening
Black Room(0:03:49)

Reflection Typo(0:04:23)

The Hours of Tree(0:08:20)

Man on the Chair(0:06:55)

One thousand Buddhas(0:01:08)

The Empty(0:09:27)

Movements(0:10:15)
Guest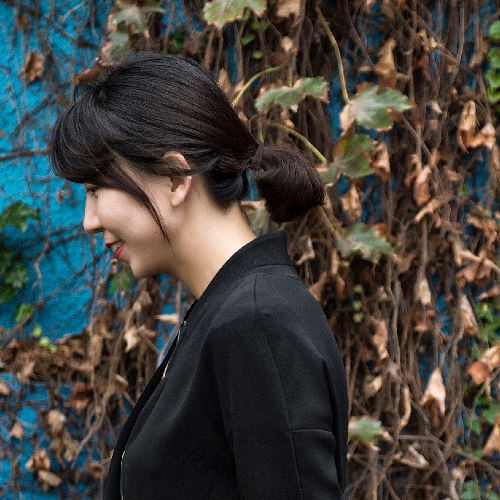 Dahee Jeong
Dahee Jeong got a BA in Communication Design at Hongik University in Seoul and got a Master's in Animation at the ENSAD in Paris. Her first film, Man on the Chair (2014), was presented in the Directors' Fortnight at the Cannes Film Festival, won the Cristal for a short film at the Annecy International Animated Film Festival. The Empty (2016) won the Grand Prix at the Hiroshima International Animation Festival and was screened at over 100 film festivals around the world. She is a member of the Academy of Motion Picture Arts and Sciences since 2018.
guest