NEWS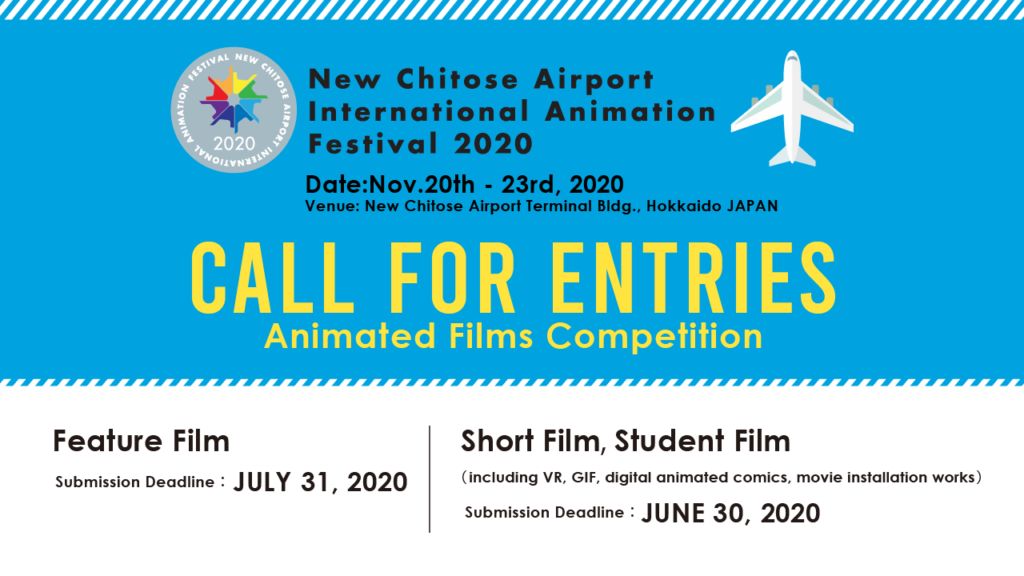 Today we opened the submission for the competitions this year. The deadline is June 30th (Short Films) and July 31st (Feature Films). From the last year, we have accepted VR films, GIF, and motion digital comics for our short competition. In addition to them, you can submit movie installations with the technique of animation are welcome. Please check the details: https://airport-anifes.jp/en/competition/ 
The 7th edition of the New Chitose Airport International Animation Festival is held from Nov 20th to 23rd, 2020. Last year the festival received the record-breaking number of submissions: 2,191 short films (from 84 countries/religions) and 50 feature films (from 30 countries/regions). Among the winners were Acid Rain (Short Grand Prix, directed by Tomek Popakul), I Lost My Body (Feature Grand Prix, directed by Jérémy Clapin), Wandering Mouse (Japan Grand Prix, directed by Nohara Tsukiji), and else.
We also accept the submission via FilmFreeway: https://filmfreeway.com/NewChitoseAirportInternationalAnimationFestival
See you at NEW CHITOSE 2020!