NEWS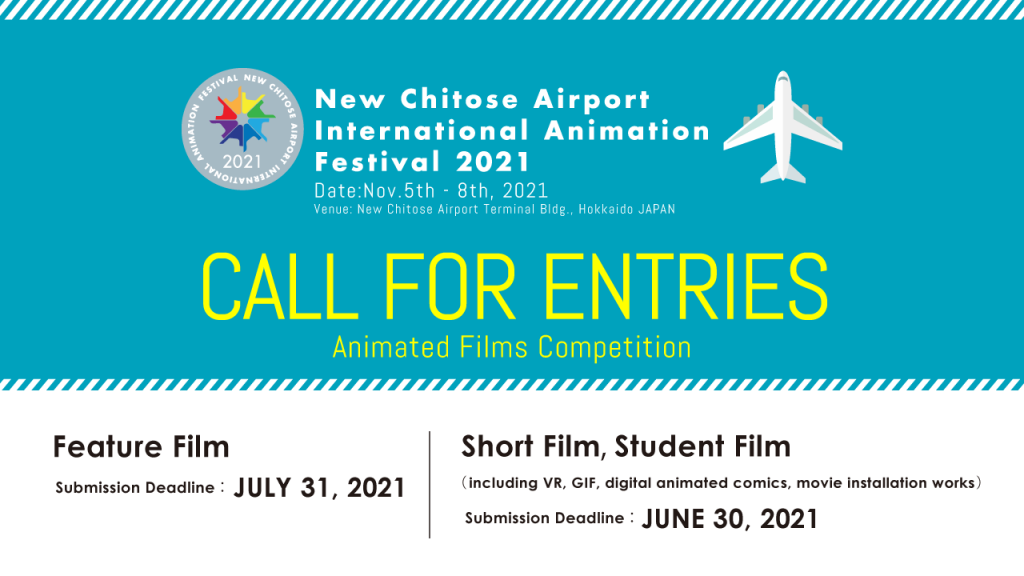 Today we opened the submission for the competitions this year. The deadline is
June 30th (Short Films) and July 31st (Feature Films)
. For the short competition, we accept not only short films, but also GIF, motion comics, VR films, and movie installations with the animation technique. Please check the details:
https://airport-anifes.jp/en/competition/
Last year the festival received 2,174 short films (from 91 countries/religions) and 49 feature films (from 21 countries/regions). Among the winners were
"Wood Child & Hidden Forest Mother"
(Short Grand Prix, directed by
Stephen Irwin
),
"My Favorite War"
(Feature Grand Prix, directed by
Ilze Burkovska Jacobsen
),
"The Mark of Emi"
(Japan Grand Prix, directed by
Momoka Furukawahara
), and else.
We also accept the submission via FilmFreeway:
https://filmfreeway.com/NewChitoseAirportInternationalAnimationFestival
See you at NEW CHITOSE 2021!